Our service is backed by extensive knowledge and experiences in the finance and investment industry. Melbournia Finance Solutions is a mortgage originator that provides mortgage and lending products and services directly to business, corporate and consumers as well as through partner broker firms. The ability to provide a diverse range of services in one setting gives MFS a distinctly competitive edge. Our user-focused finance solutions have helped position MFS as a highly innovative and respected mortgage originator.
MFS' online loan application platform, digital process radically changes how people seek and apply for loans.This highly intuitive integrated and automated platform enables customers and broker partners to apply for both residential and commercial loans online on any device at any time. It gives the control back to the customer by allowing customers to self-track each milestone in the approvals process. Updating in real time it keeps consumers, brokers and associates up to date along the way. Such self-service solutions not only give consumers and brokers unprecedented control over the finance and loan application process but also provide an automated, intuitive and simple online journey bringing a new level of transparency and trust to the mortgage and finance industry.
Contact us today to be part of the self-tracking, digital loan revolution!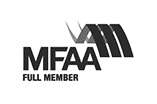 ACL No.3896578
RESIDENTIAL LOAN
Fast refinance, home loan, investment loans for local and overseas purchasers
---
_Best rate in the market place (Max LVR up to 97%, incl mortgage insurance)
_Fast approval and settlement procedure
_Order valuation upfront
_Extended service on maintaining life time loans and service to ensure yourloan structure is up to dates and has rates efficiency
_Free yearly valuations on property
_Free yearly property report on the area you purchased
_Non conforming home loan and investment loan; debt consolidation
_Credit history impairment loan (if you have a problem with borrowing because of credit history, please consult with us)
_Reverse mortgage (if you are over 55, and even no longer working however you want to assess the funds in your homes)
COMMERCIAL LOAN

---
_Lending to Company Trustee Self Managed Super Fund
_Individual Trustee self managed Super Fund
_Superannuation
_Commercial properties (office, industrial warehouse etc)
_Franchise new and existing (Bread Top, Dome Coffee, Dominos etc)
_Medical, Dental and veterinary, Pharmacies
_Retirement villages, registered clubs, rent rolls
_Independent super market, legal practitioners, leveraged and management buyouts
_Rent Rolls, accounting firms/partners, child care, drinking hotels, financial planning
_Independent schools
_Aged care non construction /construction
_Property development less and over 100mil
_Equipments, business expanding, over draft & commercial bills